The 2022 Subaru Love Promise Customer and Community Commitment Award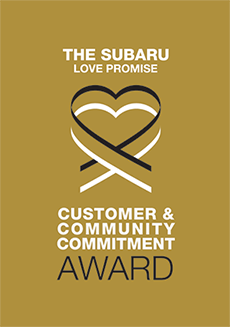 We've been nationally recognized for our dedication to our customers, our community, and the Subaru Love Promise.
We're honored to receive the 2022 Subaru Love Promise Customer and Community Commitment Award. This award nationally recognizes elite Subaru retailers who provide an exceptional customer experience at every interaction with Subaru. These retailers have also demonstrated an outstanding commitment to supporting passions and causes in their local communities in important areas such as the environment, community, health, education, and pets.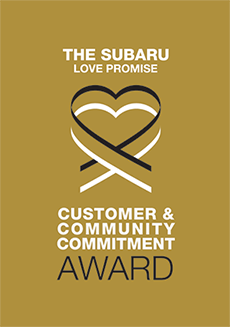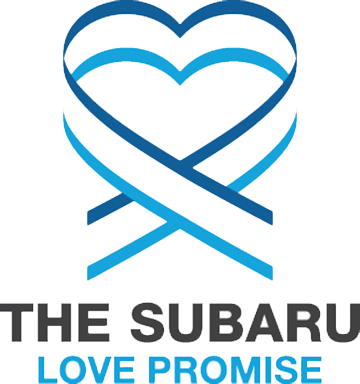 What is the Subaru Love Promise?
Subaru and our retailers believe in making the world a better place and the Subaru Love Promise is our vision of respecting all people. This is our commitment to show love and respect to our customers and to work to make a positive impact in the world.
How is Van Bortel Subaru of Rochester dedicated locally to the Love Promise?
At Van Bortel Subaru, our Love Promise to the Rochester and Finger Lakes region can be seen in our proud support of meaningful causes through our partnerships with local organizations, charities, and nonprofits. We're grateful not only to be a part of our community, but to serve it as well.
Lollypop Farm , Humane Society of Greater Rochester, Operation Freedom Ride
ADK, Adirondack Mountain Club , Genesee Valley Chapter
The Norman Howard School, The National Susan B. Anthony Museum & House
IACKids: It's About Caring for Kids, House of Mercy, Coffee Connection / Project Empower
Wilmot Cancer Center, Breast Cancer Coalition of Rochester
Love Promise Stories from Van Bortel Subaru of Rochester
Subaru and Van Bortel Subaru of Rochester believe in making a positive impact on the communities in which we live and work. We uphold that belief through our Love Promise Community Commitment. Every month, we select inspiring stories from customers and partners from around our area who strive to support our collective commitment and feature them here
Thank you for the toys and all that you do! - Otto H
I want to take this opportunity to thank Kitty Van Bortel and Van Bortel Subaru for all they do for The Pirate Toy Fund and the Rochester community. The Pirate Toy Fund is a not-for-profit organization that gives toys out rear round to children in need. The organization has been around since 1995 and currently distributes approximately 32,000 toys a year to 98 program partners, free of charge. This is accomplished by donations, grant writing, and our annual toy drive, as well as third-party toy drives. Kitty Van Bortel and Van Bortel Subaru have been part of these toy drives for several years, by placing toy collection boxes within the Subaru dealerships. We could not accomplish what we do for the children without people like Kitty Van Bortel and her staff at Van Bortel Subaru. This year, Kitty went even further, by helping us obtain a van on short notice for ours that had just died before our toy drive. Without any vans available, she worked with a customer who had recently just purchased a new vehicle and that customer without hesitation loaned it to the Pirate Toy Fund for three weeks at no cost to the organization. Kitty Van Bortel and her staff went above and beyond to make sure the boxes were filled with toys and that children in our community had a great Christmas. Hats off to Subaru for having owners and retailers like Van Bortel Subaru who care so much about their community.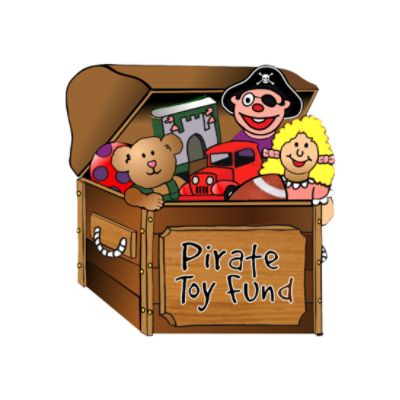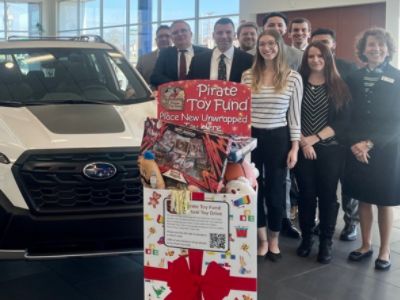 ---
What a gift on a day that it was needed. - Doug M
My girlfriend was having a tough day a day after her surgery but I needed to leave to go get my car serviced. I got to Van Bortel Subaru hoping I could get home ASAP to my girlfriend who was stuck in a chair waiting for me to help her up. I wasn't there very long before a woman came into the waiting room and said "Kitty wants to give you all this gift." She handed us all a huge Wegmans spiral ham. I couldn't believe it and asked to personally thank Kitty. The woman told us Kitty was at her Victor office. I immediately texted my girlfriend a picture of my gift from Kitty. My girlfriend couldn't believe it. We had just heard hams were on sale at Aldis but felt we just couldn't spend that much money for a whole ham. This is not the first time I felt like I was in good hands with Kitty and the reason this is my fourth Subaru from her! Thank you so much for the gift of kindness! Happy Holidays!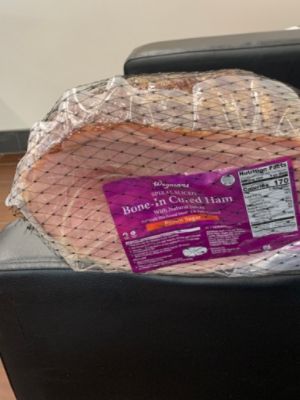 ---
Going the extra mile - kevin b
I am the Chief of the Bergen Fire Department. We were in the process of getting a new chief vehicle. I had everything in line for the final price from start to finish. The number was approved by the department and I proceeded to the final details. I was in touch with the sales representative, which has been great and thorough. I noticed that there were details that I thought was in there and turns out they were not. I was very disappointed, that I didn't have everything that I thought I did. With much effort we tried to figure out a way to make it work for my budget and still keep everything I wanted. Unfortunately, there was nothing that could be done. I had talked to Kitty before on what I was looking for and she said, anything I need, just call. I called her a week later and explained my dilemma. We talked a bit and she said, what do you need, I told her how much I was over budget and that there wasn't anything else I could do to get more. She said she understood and told me that she would cover the difference, so I would stay in budget. That is a true testament to her customer loyalties and the willingness to truly want to help people. I appreciate what she has done and will never forget what kind of dealership Van Bortel is.
---
Helping families in our community who need it most. - Jeffrey L
Our annual community Thanksgiving Basket Giveaway helps to provide the ingredients for a hearty holiday meal to the families in our community who need it most. When our organization needed help collecting food items to make these baskets possible, we reached out to Van Bortel Subaru because Kitty and her dealerships have been a positive force in our community. The Van Bortel team responded with kindness and an employee food drive that filled the back of a Subaru with donations from Van Bortel staff. We truly cannot thank you enough for the generous donations from employees to our community Thanksgiving Basket Giveaway at Higher Ground Church of God Prophecy. The percentage of residents with income below the poverty level in our zip code stands at 36.7%. It is clear that Van Bortel Subaru understands the importance of making contributions in poor, underserved communities. Companies like yours truly make a difference in the world, and we are deeply and thoroughly grateful! Once again, thank you.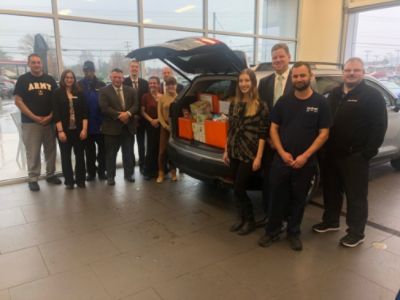 ---
A dream Subaru and a journey to love. - Kevin V
My wife has been looking for her dream Subaru for years now and finally found it at Van Bortel Subaru in Rochester NY. Now we live over 400 miles away but that did not stop our sales rep Mr. Shawn Pies from doing everything we requested as far as getting us the information we required before making a decision to purchase the certified vehicle. Mr. Pies was in constant contact and sent multiple images from every angle for our review. He and his staff even took extra photos at our request including having the vehicle put up on the lift to have some views of the undercarriage. We were now very comfortable with making the trip up to the dealership. Upon arrival we were checked in by a very pleasant and kind desk clerk. Shortly thereafter we were introduced personally to Mr. Pies and then Eric the Subaru "tech guy." He took the time to pull the vehicle inside the bay and patiently went over every single inch of the vehicle with us along with all of its many features, answering every question we asked. While this process was taking place, Ms. Stephanie was getting our vehicle packet, warranty, and financing all squared away. Once we were satisfied with the vehicle, we went inside and were quickly and efficiently walked through the paperwork by Ms. Stephanie. My wife drove the vehicle all the way back home and absolutely loves everything about her 2019 Subaru Outback. Great car dealerships do not just happen. They require great people and Van Bortel Subaru of Rochester certainly has them. We know they already had a most excellent reputation but as VERY experienced auto buyers, even we were impressed.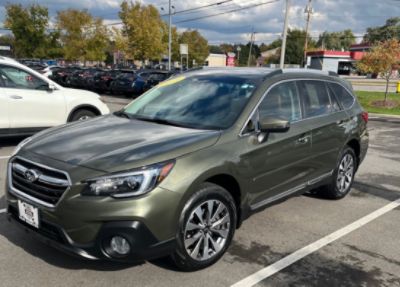 ---
Stranded College Student - Rebecca A
My Daughter drove from California to New York this Fall to attend college at Rochester Institute of Technology. She made this perilous journey in her 2002 Subaru Outback. As a Dad I had my misgivings a 20 year old Subaru could make a cross country trip but it did with no problems. Last week her Subaru started making a horrible clicking sound making right turns. My Daughter took her beloved Subaru into your Dealership on Henrietta road. Your excellent service technicians diagnosed the problem as a bad right front axel. After a through inspection they recommended both front axels be replaced just in case. The parts would take about a week to arrive so they gave her a rental in the meantime. Today she picked up her Subaru and couldn't be happier!! She told me on the phone "They even washed my car"! Thank you for being a wonderful Subaru Dealership!!
---
Willie and His Wheels - Kayla F
From an injured stray to a resilient, determined, happy, ball loving guy.. meet Willie! Willie is a 2-3 year old Red Heeler that was found as a stray in a rural Tennessee woods. When he was found he was very scared and injured so badly that he was unable to use his back legs. Once evaluated by a vet, it was assumed that Willie had been hit by a car and been injured for some time. It was also clear that unfortunately his back legs would need to be amputated. Operation Freedom Ride stepped up to give him a chance and his amputation was performed. 15 days after his amputation Willie was driven from TN to NY where he was placed into a foster home. When Willie arrived at his foster home in NY, he was so physically weak from the recent amputation however it was clear he had a desire to move and interact with the world around him. He had two major incisions that needed to heal as well as muscles that needed to develop and learn how to move his body on only two legs. Emotionally, Willie was also in need of care as he was very guarded and kept to himself. He did not seek out attention, and insistence on laying on the hard floor, even though a comfortable dog bed was provided. It was clear that Willie was scared, confused, and overwhelmed. Willie was immediately seen by a pet rehab doctor in NY to start physical therapy and a custom-made wheelchair was ordered. Once Willie received his wheels, his world opened up and he was able to play fetch and explore freely once again! He has worked so hard and has gained so much strength in his front legs that he is also now able to navigate his foster home with ease. Although it has been slow, Willie has learned to trust his foster parents. He has come such a long way with his training and has started to seek out attention and affection. Willie is now truly thriving and so so happy. He loves to play fetch, go on outings, play with his foster fur siblings, and get scratches and pets. Willie is truly a dog who had a will to live and a drive to adapt to his new challenges. He was given a second chance, and he has not stopped running with that. Although he is loved and cared for in his foster home, the very last thing Willie needs to make this a true happy ever after is a permanent adoptive home. Willie's transformation has been possible due to the financial help provided by generous donors such as Subaru. Willie's wheelchair, physical therapy, behavioral evaluation to help him grow emotionally confident again, and ongoing care needs gets very expensive. Due to the financial help OFR has received, none of Willie's needs have had to go unaddressed. Willie would not be where he is today without generous donors such as Subaru.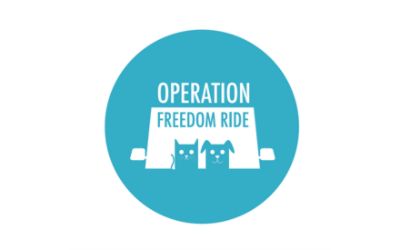 ---
Fana's First Car - Fana T
Kitty Van Bortel made it possible for Fana T. to purchase her very first car, a used Subaru. It is life-changing for a single mom with a 12 year old daughter. Fana has worked incredibly hard to overcome numerous challenges, and has relied on rides from friends or public transportation for years - very difficult when you are going to school, working, attending support programs, getting your child to varied appointments, and doing everything possible to build a solid life with limited resources. Kitty hand-picked what she thought would be the best car for Fana, kicked in some of the funding needed along with two of Fana's friends to supplement what Fana had been able to save over a couple of years, and made sure her staff got the car in tip-top shape before Fana took possession. Fana and we who care for her so much are incredibly grateful for Kitty's personal attention to this need, and to her genuine caring for women who are working diligently to overcome the difficulties in their lives.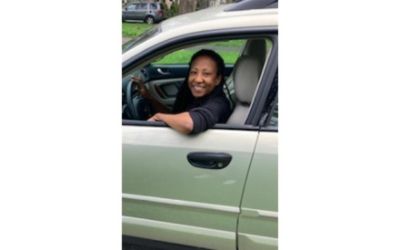 ---
Van Bortel Subaru - Mark D
We want to send a special thank you to the employees at Van Bortel Subaru of Rochester who spent a recent afternoon with us volunteering at one of our Foodlink food distributions. Foodlink, a food bank based in Rochester, NY, serves a 10-county region in the Finger Lakes region of western New York. To date, we've organized more than 600 drive-thru food distributions to help alleviate the rise in food insecurity caused by the COVID-19 pandemic. About 40 of those distributions have been held -- almost on a weekly basis -- in our parking lot in northwest Rochester. More than 300 households are served during a typical distribution. Although the pandemic has forced us to abandon "group" volunteer experiences for much of the past year, we were pleased to finally open up that opportunity with proper safety protocols in place, and Van Bortel Subaru was among the first groups we called. They were on our short list of partners because of the amazing partnership formed between Subaru and Feeding America food banks this past year. Subaru mobilized quickly to send a group of volunteers to our facility to help distribute food into people's vehicles on a beautiful spring day. We can't thank them enough for their support, and their willingness to see first-hand, how big of an impact that the Subaru Loves to Help campaign has had on communities nationwide.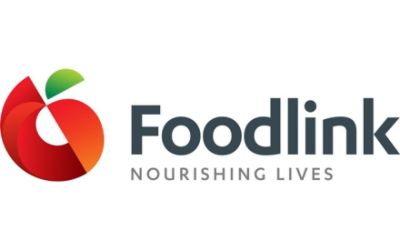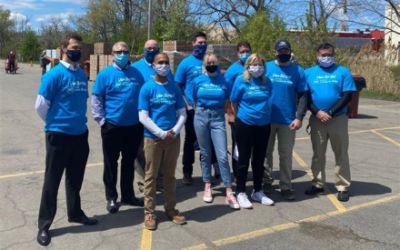 ---
Watson the Underdog - Carly H
As one of the owners of Operation Freedom Ride in Rochester, NY I am able to see firsthand how partnering with Van Bortel Subaru has helped us save many animals! In the past they have collected donations from the community for us and promoted our rescue through branding on their website, Facebook page and billboards in the community. This initiative in particular is the biggest one yet and will help us pay for a lot of vetting fees and also transportation of animals from underfunded shelters in the south up to Rochester. Here is the story of one of our underdogs named Watson. Saving dogs like Watson is feasible due to partnerships and sponsorships from companies like Van Bortel Subaru! Watson was in rough shape when we saved him. He was in a crowded underfunded shelter in the south. The kennels were damaged and falling apart and another dog broke loose. This other dog attacked sweet Watson and almost killed him. When the shelter worker arrived to the scene she said it was a blood bath. Watson was badly injured and terrified. He was also heart worm positive needing treatment that's very rigorous on the body. In the condition he was in after the attack, he wouldn't survive undergoing the treatment in the stress of the shelter. We got him into a calm, safe foster home where he could start treatment and begin working on getting healthy enough to make the trip to NY. This young pup about a year old had a will to persevere! After given time to heal, rest, decompress and finish his treatment he was finally ready for his freedom ride to Rochester , NY where he was adopted by an amazing family. He now is in the best home ever living the good life, soaking in all the love and attention he deserves. He's the absolute best family dog and spends his days playing, eating treats, and loving on his humans!
---